5 Steps to Start Practicing Yoga at Home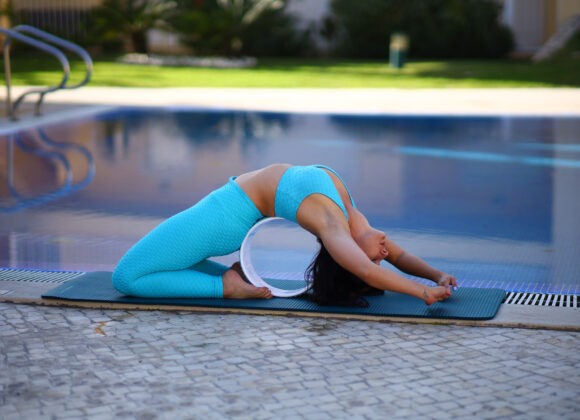 Yoga has several benefits for everyday life. Flexibility, better mind-body connection, increased strengths and confidence are just a few of them. If you have a stressful life and you find the time to stop and practice yoga you will see the long-term benefits. Yoga can be practiced anywhere, and many people prefer to start with yoga as a morning routine at home. So we'll help you with 5 steps to start practicing yoga at home.
SIMPLE STEPS TO START PRACTICING YOGA AT HOME
1. FIND A PRACTICE AREA WHERE YOU FEEL RELAXED AND COMFORTABLE
Find a peaceful place and put on some relaxing music if you like. First, create a corner where no one can disturb you during the exercise.
---
2. GRAB A MAT AND YOGA BLOCK
One of the best things about yoga is: it doesn't require a lot of equipment. However, a yoga mat and yoga block are very useful from the beginning.
---
3. BOOK A PRIVATE YOGA SESSION ONLINE OR CHECK VIDEOS ON YOUTUBE
A private online lesson is the best way to get more motivation for practice and to make sure you know how to do each pose correctly. However, you can also follow YouTube videos with yoga instructions if you prefer. If you do this, pay extra attention to your poses yourself.
---
4. SET GOALS AND MAKE AN EVERYDAY PRACTICE ROUTINE
Commit your schedule and stick to it. Creating an effective routine comes with commitment. Block 15-20 minutes in your schedule every morning or evening. That's all you need to start practicing yoga at home.
---
5. START SIMPLE POSES AND FOLLOW YOUR BODY
Choosing different types of yoga can be challenging for beginners. Starting with simple and short exercises is very important to avoid any injuries. If you experience any pain during the poses, that's a sign to stop. Only do what's comfortable and safe.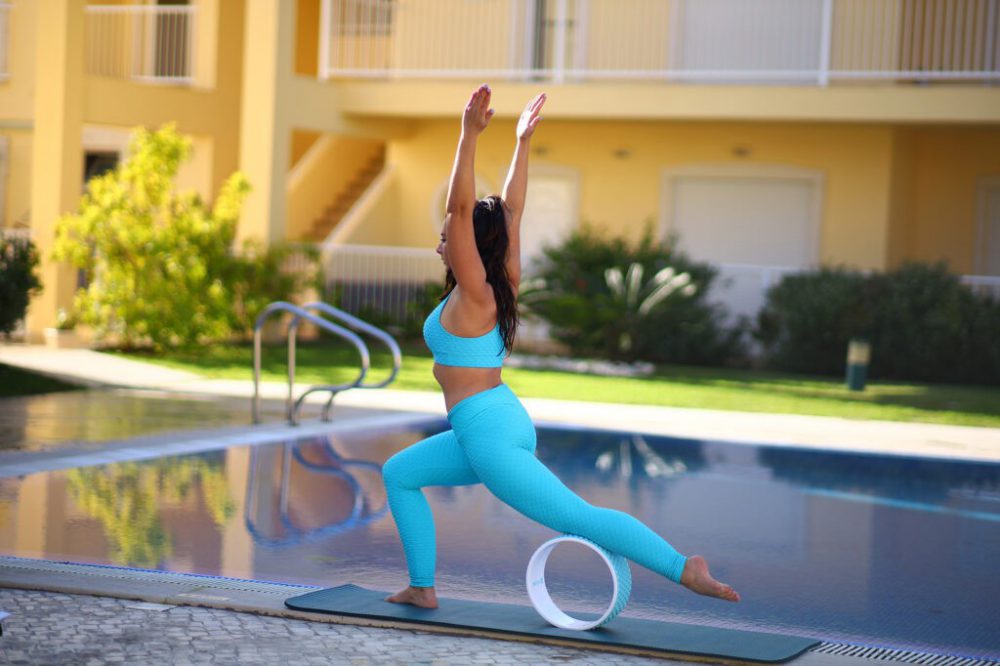 If you are ready to take the next step in your yoga practice, then this next section is for you.
---
BEGINNER YOGA EXERCISES WITH YOGA WHEEL
Practicing yoga every day for 15-20 minutes in your own home can make a big difference. Start your day with the perfect vibe and mood. Breathing exercises will guide you to be in the present moment and release any stress from your life.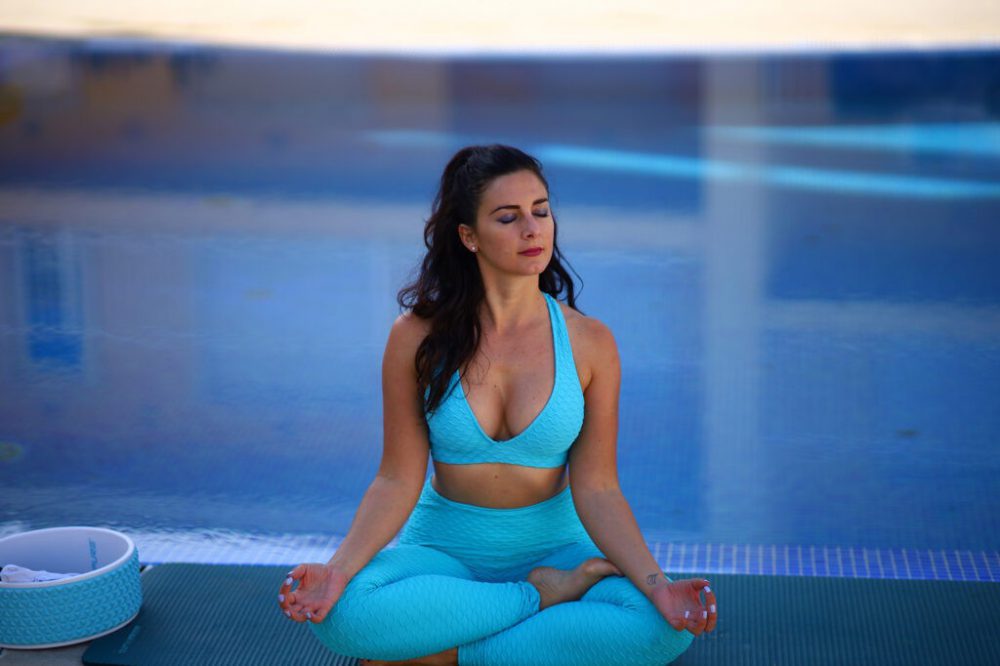 Using the yoga wheel for beginners can be a challenging but effective way to improve your strength and balance. Yoga wheels are beneficial in many ways. They help you with an advanced stretch for your body and help to step into more complex yoga poses. The exercise with the wheel requires more concentration and focus, so it helps you to achieve your next level in yoga.
If you have back problems or other injuries, you need to be gentle and listen to your body when you try each position. If you begin to feel any pain it's a sign to come out of the pose. Always listen to your body.
The following exercises are great for beginners to start to use the yoga wheel and get more confident.