Top 5 reasons to start Yoga to improve your Golf Game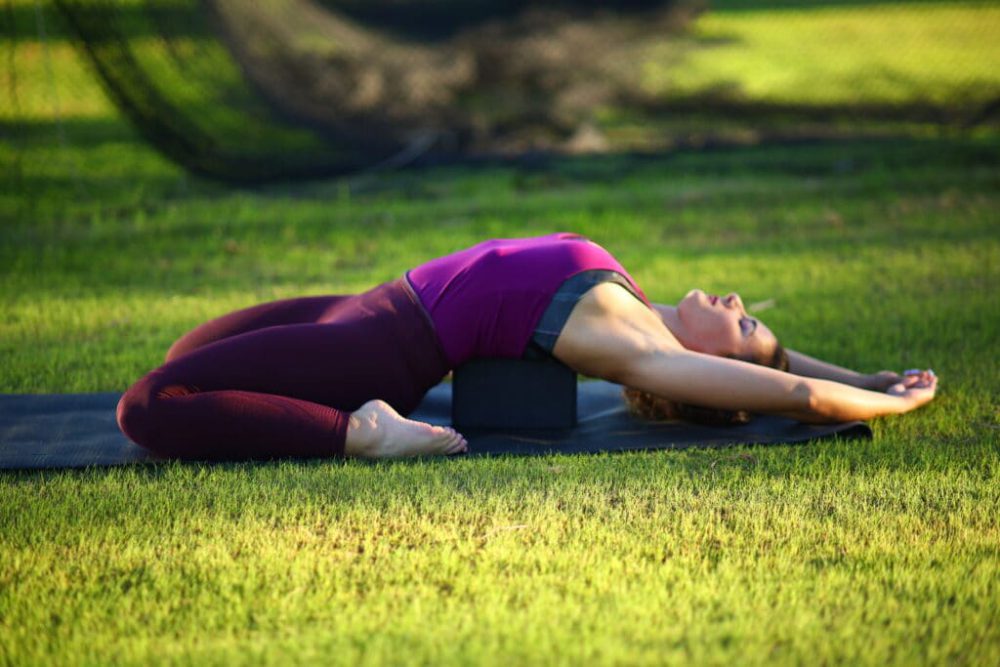 Nowadays not just professional athletes but amateur golfers are starting to realise the benefit of yoga. It is one of the most effective ways to improve your physical performance on and off the golf course. Yoga for golfers is also the key to playing golf longer and pain-free. It helps to increase flexibility, better balance, core strength, and more concentration which is beneficial for the mental game. So why not start yoga to improve your golf game today!
If you get easily tired after a round of golf or feel pain in your lower back or shoulders it is a sign, you should start yoga. Yoga for golfer poses specifically adapted to improve your golf performance. Regardless of age or physical state, you can start to practice yoga and soon you will feel the benefits.
---
BETTER BALANCE FOR A CONSISTENT SWING
Maintaining balance during the swing is essential for a consistent and effective golf swing. Ageing can affect balance, so it is important to start yoga and prevent losing balance during the golf swing. Working on your balance also requires more focus and concentration than other exercises. For more advanced levels, the balance board can give you an extra challenge.
---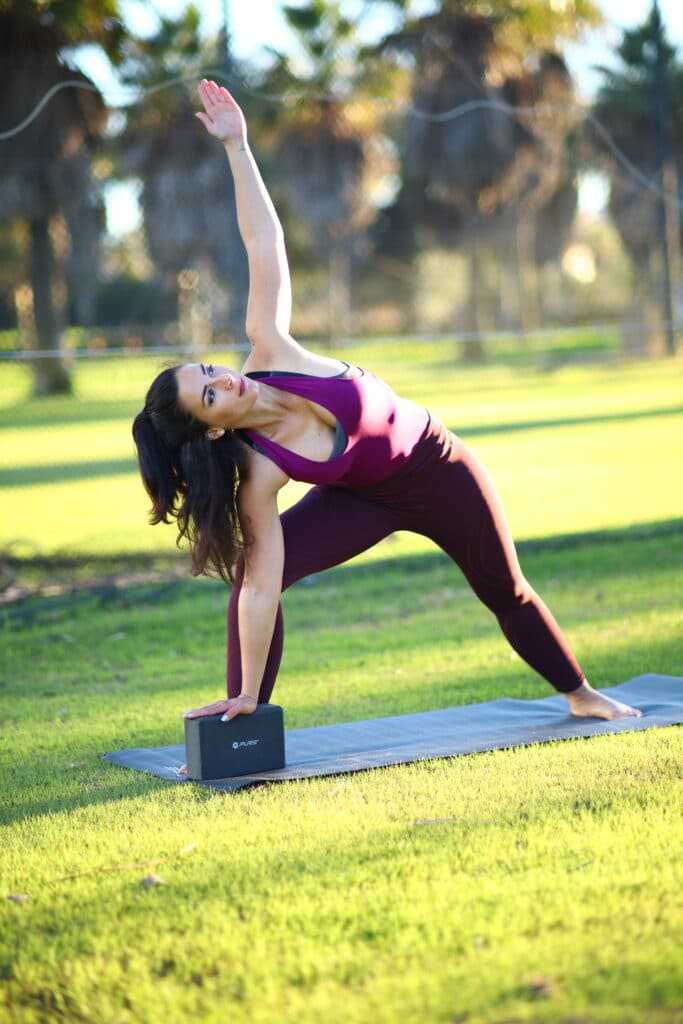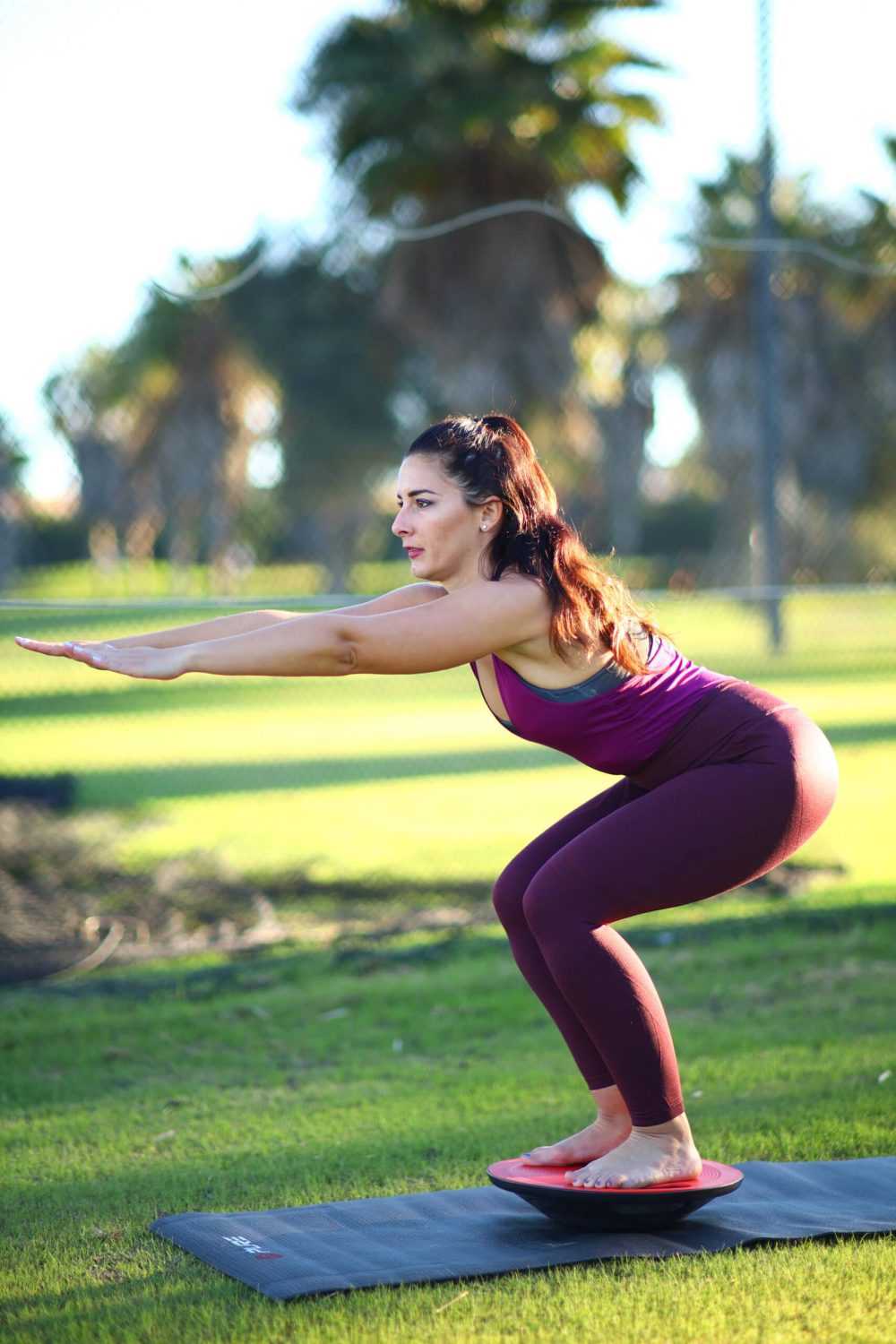 ---
MORE FLEXIBILITY FOR BETTER SWING
Improving your flexibility allows for increased range of motion at your joints and better mobility too. The golf swing is not a natural movement, so you need to be flexible enough for playing longer and lower the risks of injuries.
---
CORE STRENGTHS FOR BETTER SCORE
Better distance and more powerful swing are every golfer's goals. A strong core will help you with accuracy and protect your spine. In order to create and translate power golfers need to train glute strength, hip stability, and anterior core strength. The following exercises are great for strengthening your core.
---
---
REDUCE RISKS OF INJURIES
Golfers are prone to developing back pain and shoulder injuries. Every second golfer experiences pain after or during a round of golf. A dynamic warm-up is just one side of preventing injuries. Practicing yoga every day can help you to play golf pain-free.
A yoga block can support your back with each pose and help you hold each position longer.
---
MORE CONTROL OF BREATHING, FOCUS BETTER
During a round of golf, you need to switch on and off your focus to play effectively. Learning different breathing technics throw yoga, helps you to control concentration. Being able to get back to the present moment and relax after a bad shot is the key to a successful golf game.
Using a meditation pillow is beneficial for staying in the zone for longer and more comfortable too. It can also help you with your posture.
---