Top 5 ways to improve your golf game at home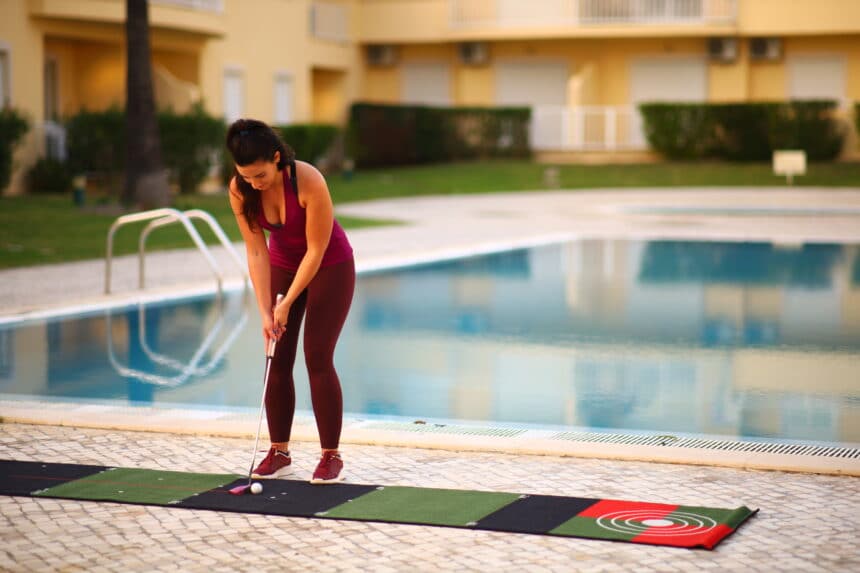 Golf is a game where practicing every day is necessary to play consistently. There are many ways to practice and improve your golf game at your home too. The off-season is the right time to improve your game in different areas. The short game is the easiest part to improve indoors but there are other options to try to get better overall. Let us show you our top 5 ways to improve your golf game at home.
---
INDOOR GOLF PUTTING
One of the best ways to practice golf at home is to work on putting. You only need a putting mat and are ready to work on distance and control of the putter face. There are many types of rugs and mats of different lengths and sizes available in the market. Consistency is the key, if you practice every day and set up a routine you will see the result on your score.
---
GOLF CHIPPING DRILLS TO DO AT HOME
One of the most important areas of the game you can practice at home is chipping. A simple target, chipping nets can be useful to check and improve your aiming and distance control. There are many drills to practice for example towel drill and focus on your technique. Most golfers can improve their scores by improving their short games very fast.
---
PRACTICE SWING EFFECTIVELY
One of the most effective ways to practice your tempo is a speed control tool. It is a helpful exercise to do at home if you have enough space for it. This training tool is an excellent way to warm up for golf or just get the right tempo before or during the round. Practicing golf at home can be effective if you do it every day with the right equipment. Nowadays many golf pros provide online lessons and help to achieve swing goals from home.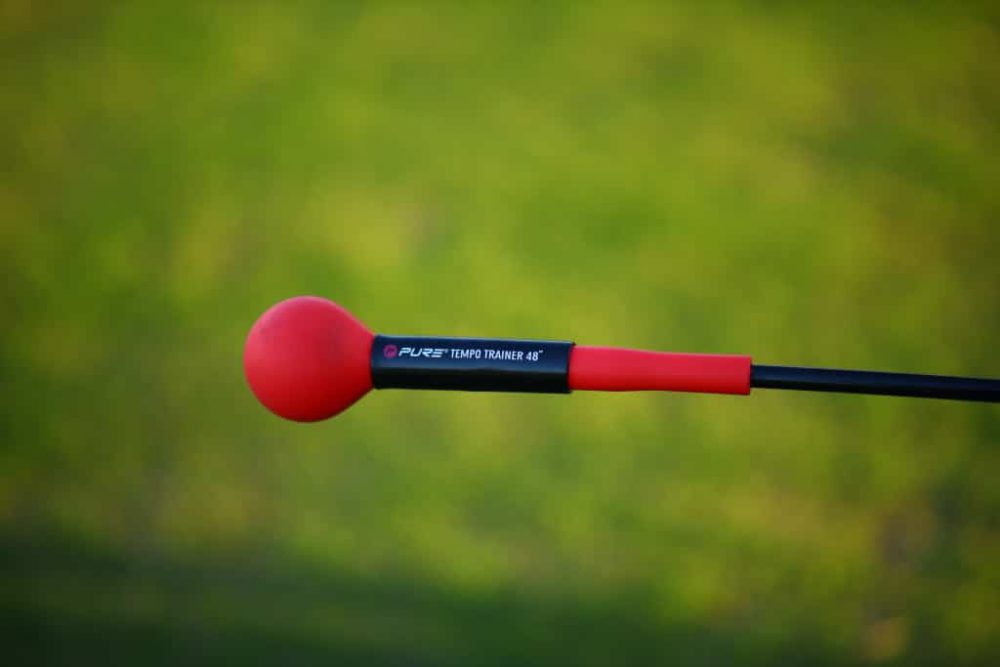 ---
WORK ON YOUR PHYSICAL PERFORMANCE
Some people think golf does not require much physical activity, but it is not true. An average golfer burns 350 calories per hour on the golf course when walking. The better your physical performance is the easier to play good golf. If your general strengths are not at a good level, you have a higher risk for injuries. Proper warm-up routines and strength exercises are important to stay in good shape for your golf game. Especially in the off-season, the best way to get better in golf is improving core strength, flexibility, and balance.
---
MENTAL GAME IS THE KEY
Reading golf books and watching golf videos can be helpful for your game, but there are more options to improve. We all know golf is a mental game where you need to switch on and off your focus for hours. Meditation and breathing exercises can help you to learn how to handle stressful situations at the golf course. Breathing is the key to getting back to the present moment and controlling your focus as well. If you forget about the past mistakes and do not think about the future shots or scores is the key to playing with a free mind.
---
MORE WAYS TO IMPROVE YOUR GOLF GAME AT HOME
Looking for more ways to improve your golf game at home? Check out our Youtube channel for all kinds of ways to improve:
Click here to view our Pure 2Improve Golf videos