Experience the Xpro Catam-air 285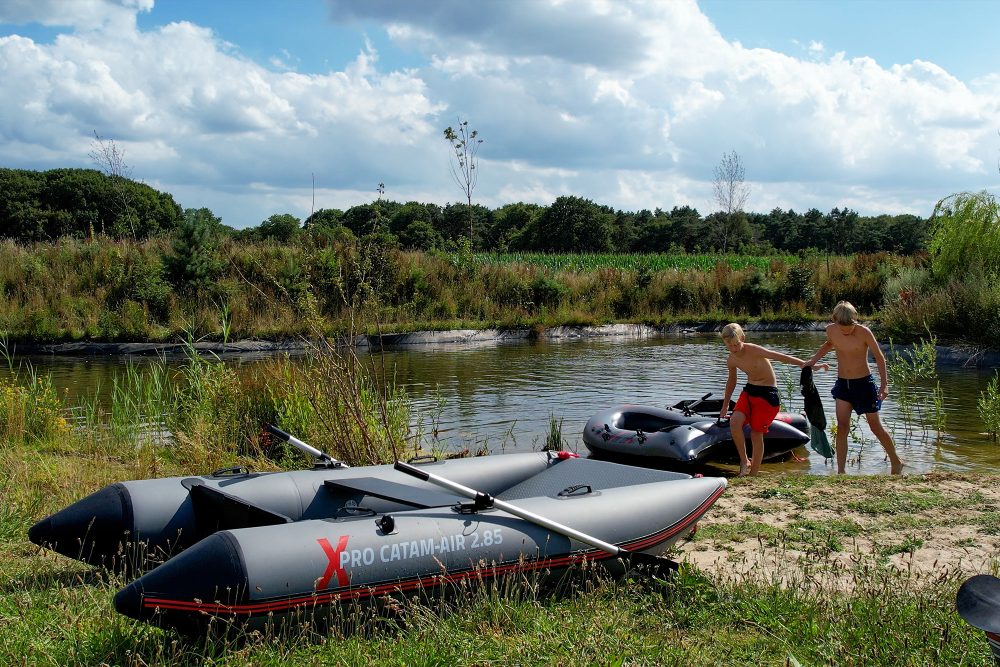 Summer break! What are your plans? Going on vacation? Or staycation? Pure4Fun got you covered for this summer! Step aboard the wondrous world of Pure4Fun, where the gentle dance of water and the thrill of adventure intertwine seamlessly.
---
Get ready to set sail in the Pure4Fun Xpro Catam-Air 285 – A boat that brings together durability, versatility, and endless excitement! This one is perfect for true adventurers who enjoy being active outdoors on the water. This boat is made for both fresh and saltwater adventures, whether you prefer the serene calm of a peaceful lake or the exhilarating vastness of the open ocean. Since it's inflatable, it makes it easier to take it with you on a road trip, to your nearest lake, beach, or canal!
But that's not all. With the option to add an electronic outboard motor (not included), you can take your boating experience to the next level. Imagine effortlessly gliding through the water, propelled by the perfect blend of nature and technology. You can also bring your fishing rod to catch some fish while you're sailing, perfect right?
The boat is fun for all ages and is big enough to bring 4 people aboard. Enough space for you and your adventurous crew! One of the remarkable features of this boat is its resilience in the face of challenging conditions. Whether you're faced with strong winds, high waves, or craving a thrilling speed rush, the Xpro Catam-Air 285 is up for the challenge. It is also long-lasting and easy to maintain thanks to the sturdy PVC material. Also with a maximum load capacity of 400 kg, you can bring along all your gear and essentials for a day of fun and exploration.
So, grab your friends, gear up for an adventure, and let the Xpro Catam-Air 285 be your ticket to unforgettable moments on the water. Get ready to make waves, create memories, and explore the boundless possibilities that await you!